Perming your lashes frames the eyes, giving the appearance of bigger youthful looking eyes with longer, thicker lashes. Try Fall in the Volume set with Lash Filling!
Lifting and lamination set Fall in the Volume + Lash Filling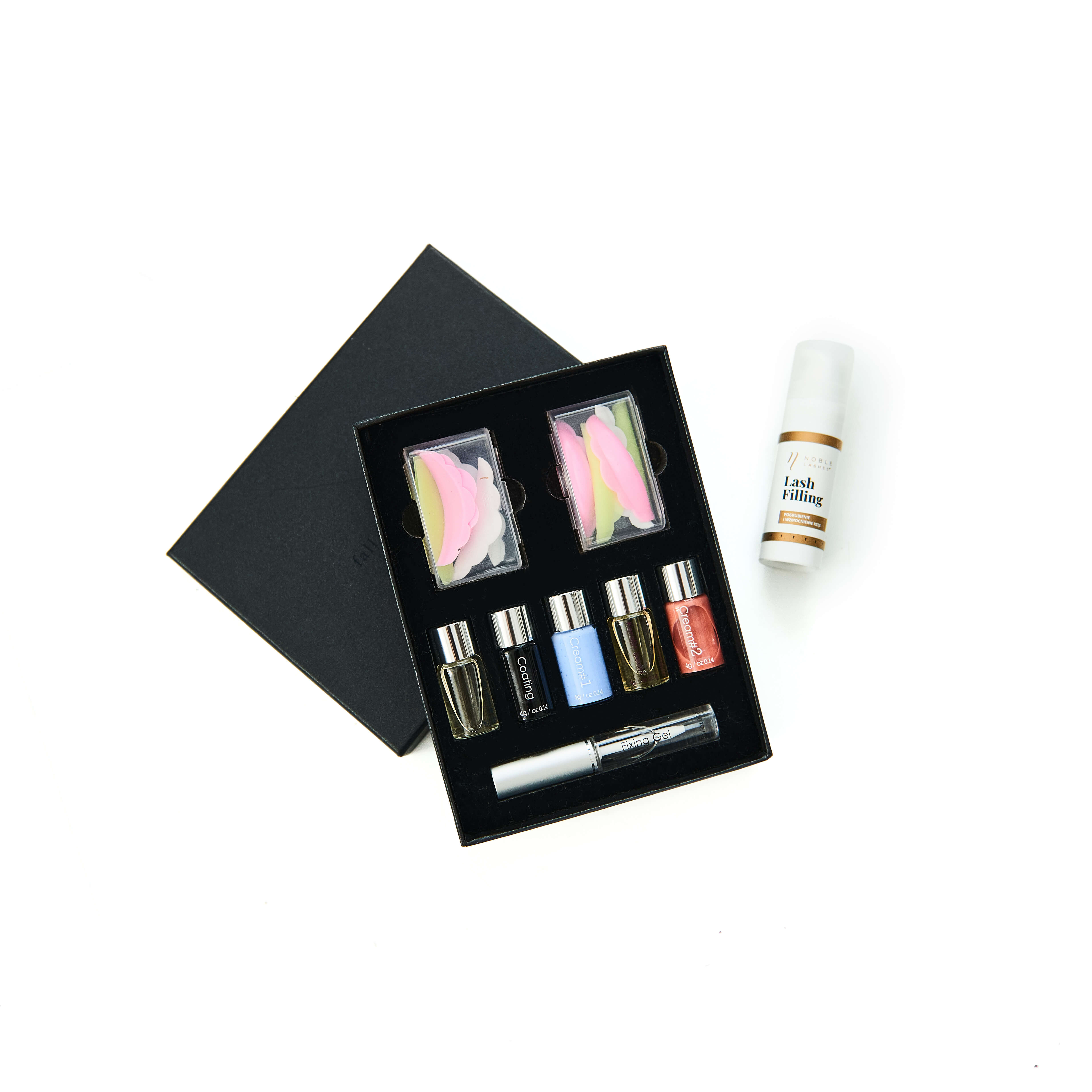 Set for permanent modeling of eyelashes FALL IN THE VOLUME now in a set with Lash Filling conditioner.
Lash Filling is the nourishment of the eyelashes at a higher level. A specially developed formula regenerates, lifts and increases the volume of eyelashes.
The product not only protects and moisturizes eyelashes, but also cares and rebuilds the hair structure, restoring the effect of freshness. A real vitamin bomb for eyelashes and eyebrows!
The Fall in the Volume set with Lash Filling conditioner has a very gentle, non-invasive action that allows for semi-permanent curling of natural eyelashes. Thanks to the Lash Filling conditioner, natural eyelashes are additionally nourished and saturated with minerals. The product prevents brittleness and excessive drying, and additionally increases the volume of eyelashes by 30%.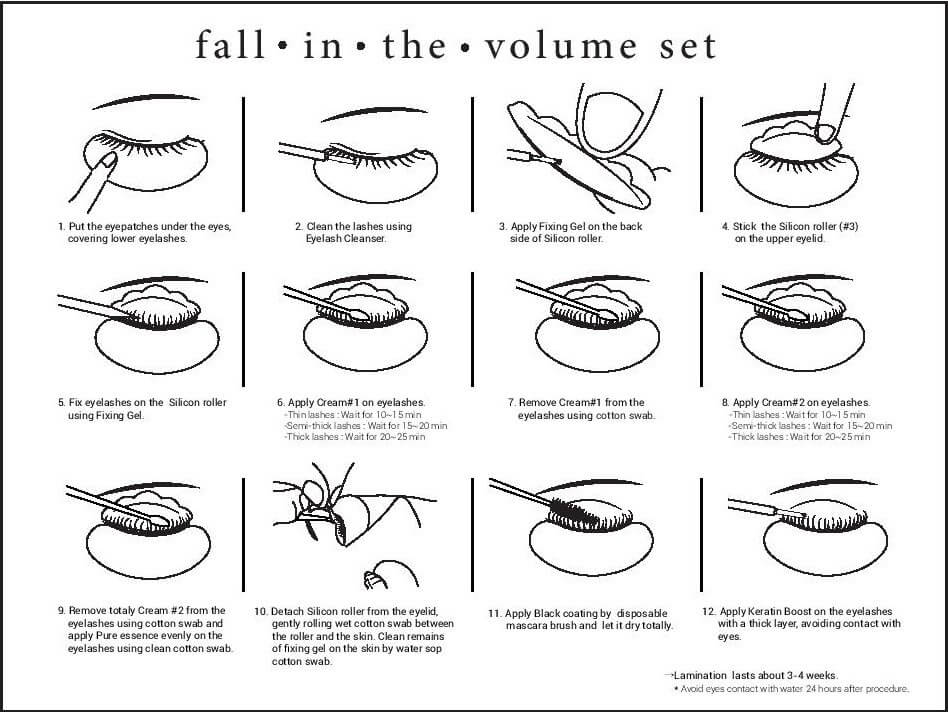 Apply Lash Filling after the second cream from the set. Leave on eyelashes for 5 minutes and rub with the applicator. Continue the application of subsequent preparations without changes.

Original product with a hologram. The product is available exclusively at Noble Lashes.
Products should be removed without using water, e.g. with a velour applicator.